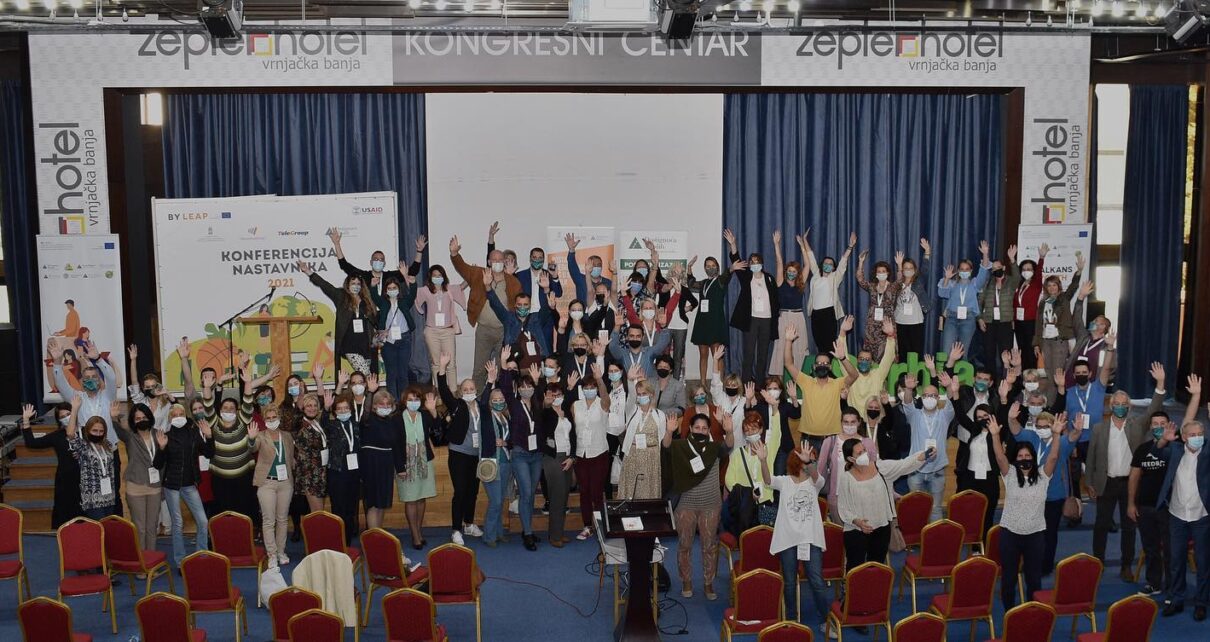 In the period from 2nd to 4th October 2021 in Vrnjačka Banja, another annual Teachers' Conference was held. This is the traditional event of the Junior Achievement Serbia, which brings together: professors, associates, and partners who work with us on entrepreneurial education of young people in Serbia and the region.
After the challenge that COVID-19 virus pandemic brought to all of us, the first gathering after a long period was officially opened with words of support by Gabriela Grujić, Assistant Minister of Education, Science and Technological Development. On that occasion, she said that JA Serbia is an essential step in the education of every high school student, and the Ministry strongly supports the projects that we are launching in our community.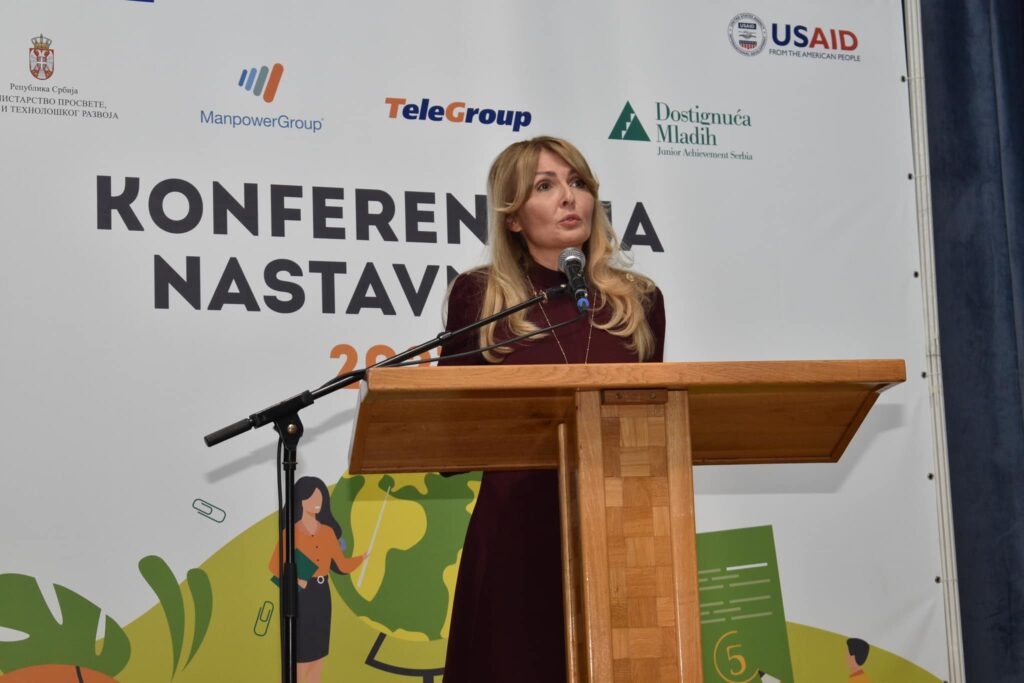 In front of the Junior Achievement Serbia, the gathering was greeted by the president of the board, Svetlana Kisić, and we also presented the novelties in our team. Now the team consists of: Tanja, Sanja, Marko, Ksenija, Nenad, Darko, Tamara, Marija and Nemanja.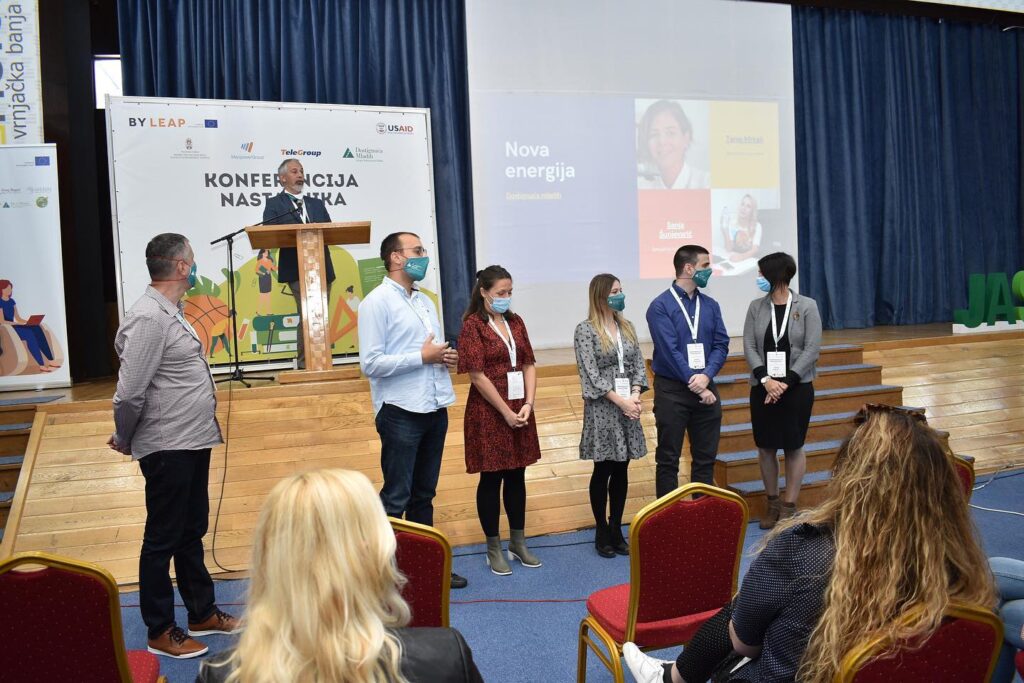 During the three exciting days of the conference, our guests had the opportunity to enjoy: the wise words of psychologist Zoran Ilić, who taught us about communication skills and motivation, inspired us to be a better version of ourselves as educators and people.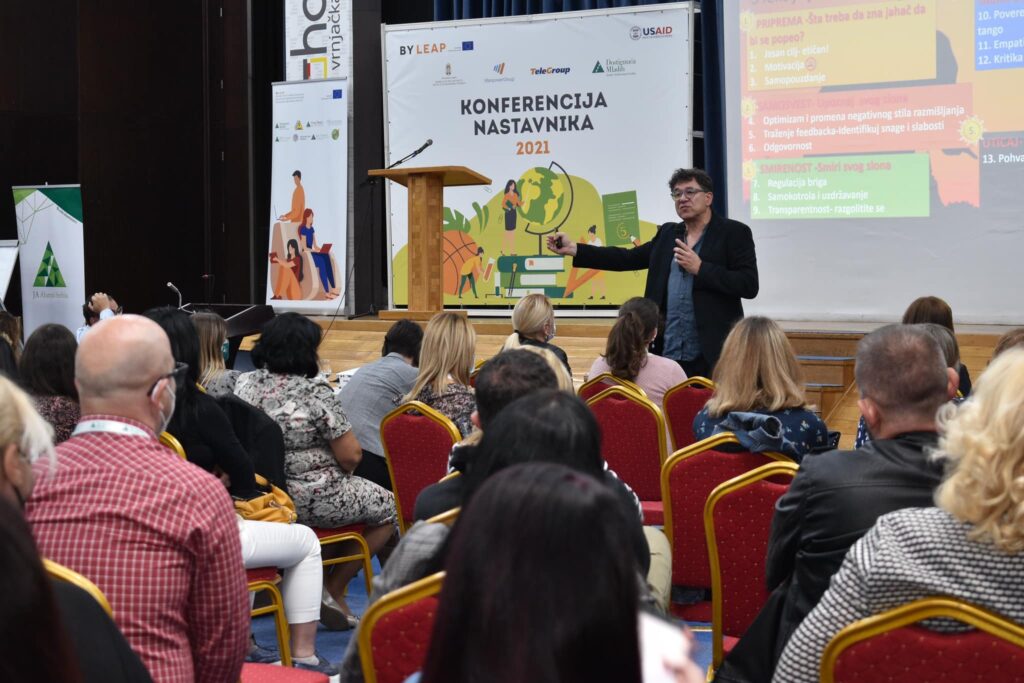 Professor Milan Nikolic, our teacher of the Year, shared his experience and knowledge about working with JA programs and students. For all of us, this "online" year was full of unexpected things, but one thing that stay the same was – our entrepreneurial energy and achievements we create together.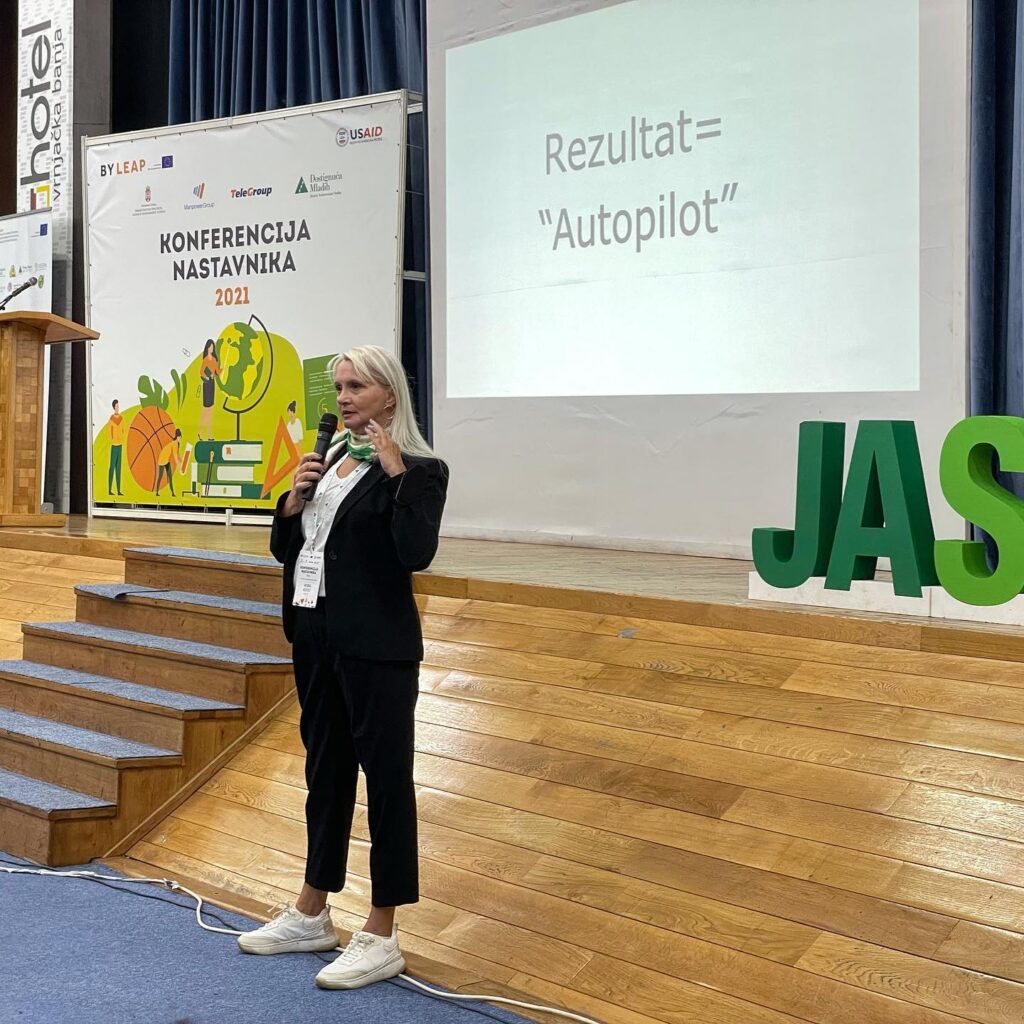 In the next two days we enjoyed another great lecturers: Vesna Kostić, who learned us how to use mindfulness techniques, Milan Popović gave us an excellent lecture on sustainable energy sources, and Srdjan Janjićević, the founder of the Mokrogorska School of Management, told his great entrepreneurial story.
A particular segment of the conference was the Achievement Cafe. This segment was a unique opportunity to hear news from the region in one place: Serbia, Macedonia, and Montenegro. A novelty in the European family is the launch of the organization in Montenegro, and we took the opportunity to talk together about what the beginnings looked like. We used the opportunity to exchange knowledge and experiences with teachers from all regions and thus further strengthen our regional connections.
Finally, we prepared a surprise: Marko Stojanović, a famous pantomime artist who raised the atmosphere and made us say goodbye and leave the event with positive thoughts and energy. We are looking forward to an even more successful entrepreneurial year!